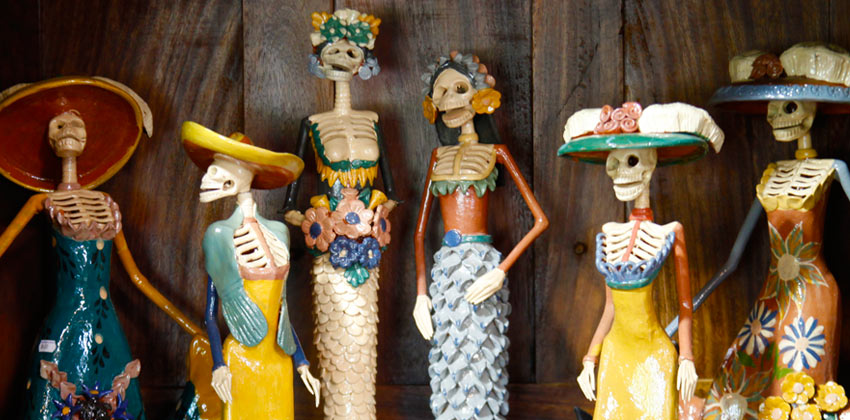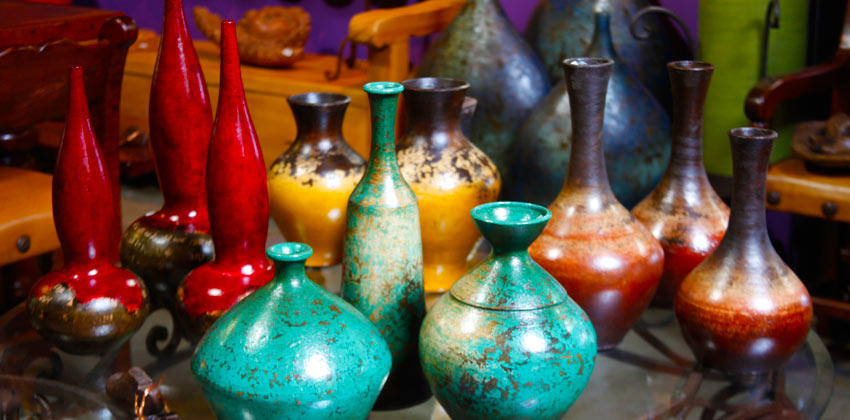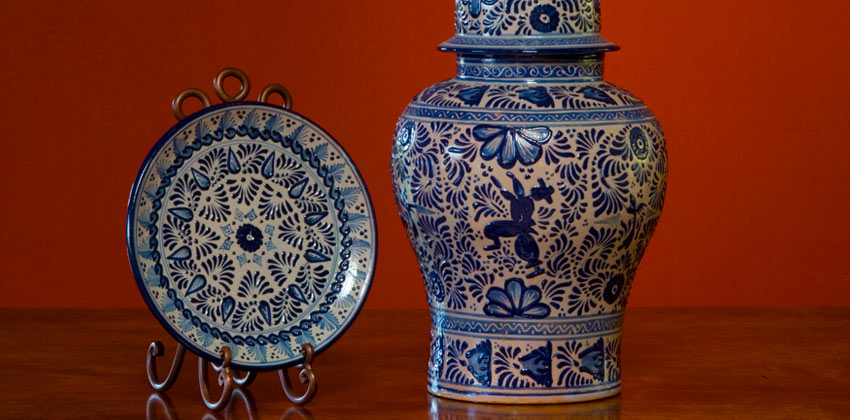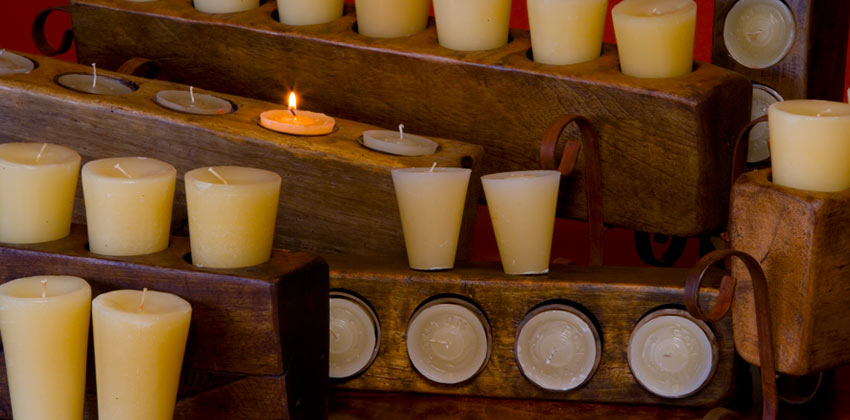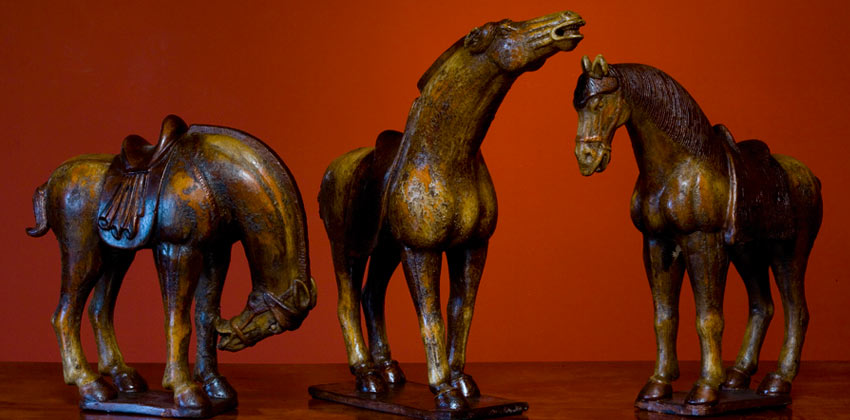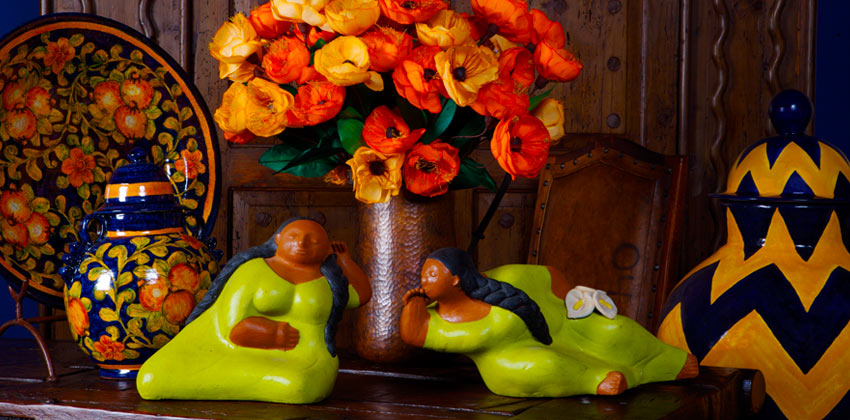 DECOR
COME EXPLORE!
Discover a vast variety of hand selected treasures of Mexico where the bold colors and traditional crafts are blended to tell an enticing tale. For more than 20 years we have scoured Mexico to find pottery, artifacts, wood sculpture, clay, iron, religious relics, antiques, handcrafted textiles and much more.....
SUGAR MOLDS
Wooden molds that were used for molding 'piloncillo', raw sugar. Now used for candles, pencils & pens, makeup brushes, succulents, lined with parchment cones holding crudette for parties. Use your imagination these unique molds are just plain fun to work with.
BARRO
Simple clay pottery, pots, sculptures and urns. Sometimes painted. Decorative use only.
TALAVERA
One of Mexico's most traditional art forms. New pottery with a painted design. Decorative urns, pots, plates, bowls, and canisters. The most typical of Mexican pottery for decorative use only.
PUEBLO TALAVERA
A premium traditional pottery hand made by the master houses from as early as 1824. Each individual color glaze design applied by hand then fired in the kiln. May be used for dinnerware.
AMEYALTEPEC POTTERY
Old pottery of clay with a slip clay design. Beautifully handpainted. These old pots, plates, animals, and figurines are uniquely collectable and are a primitive in look and design.
GLASS
Hand blown glass from Jalisco. Colorful and useful. Lighting, vases, bowls, glassware and decorative hearts each a piece of art.
BRANDING IRONS, BURRO PAK'S AND SADDLES
Collected by our pickers from the ranchos around Mexico.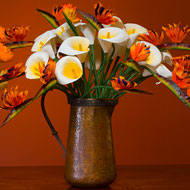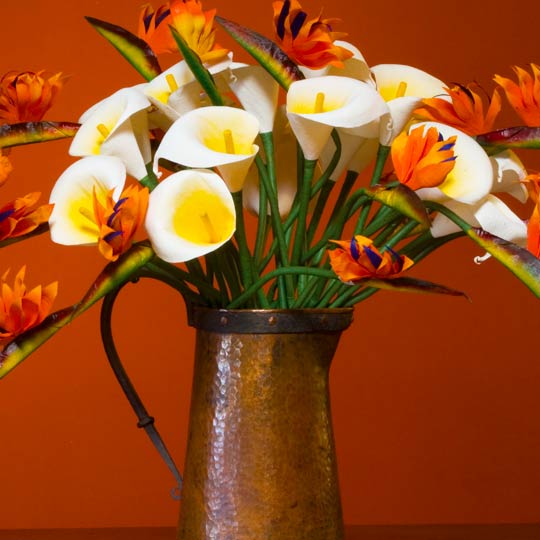 Copper Vessels and Vases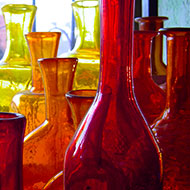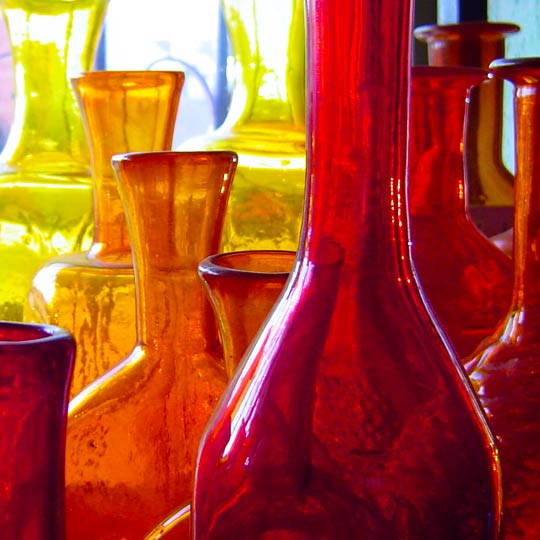 Colorful Glassware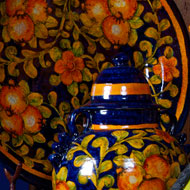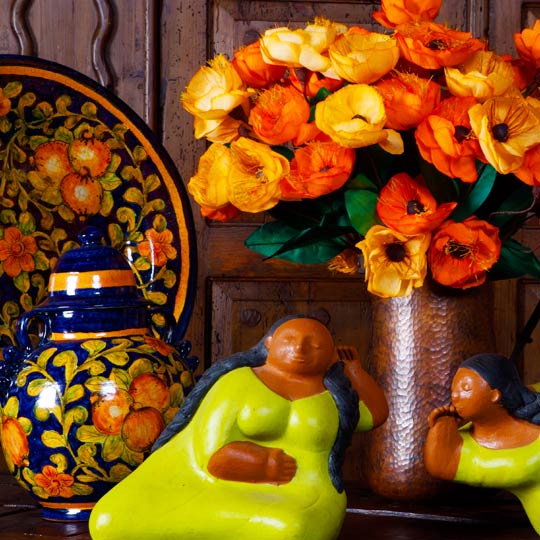 Assorted Decor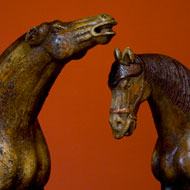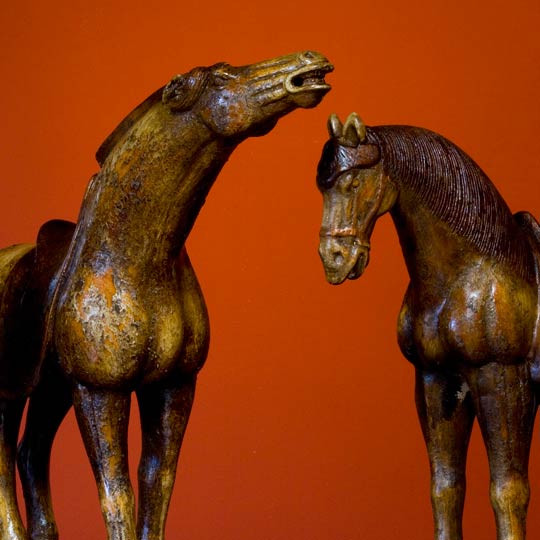 Cast Statuary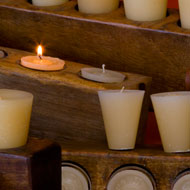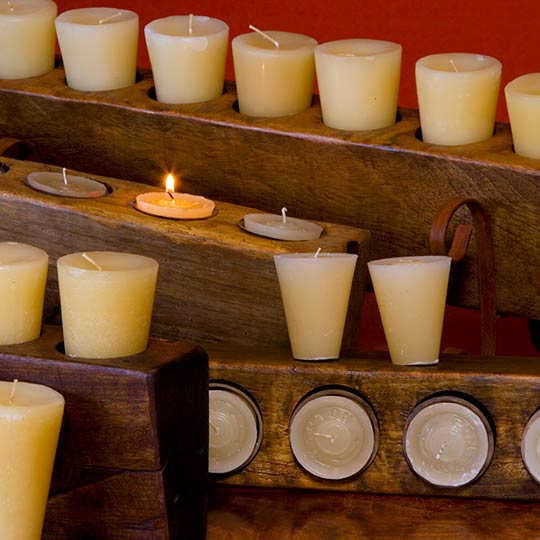 Authentic Sugar Mold Candle Holders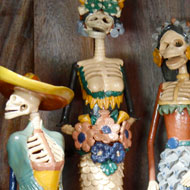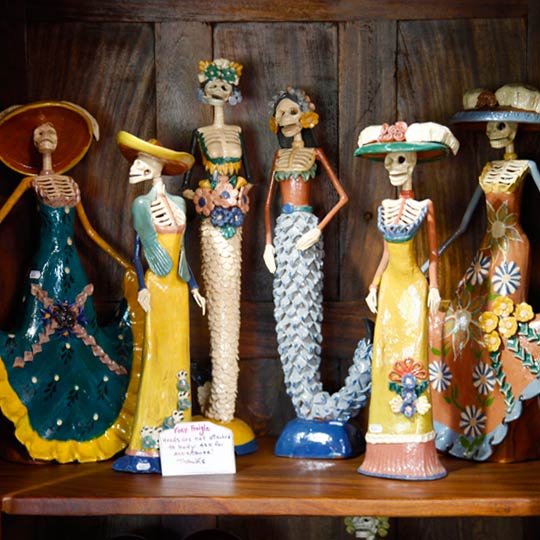 Dia de los Muertos Collection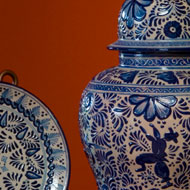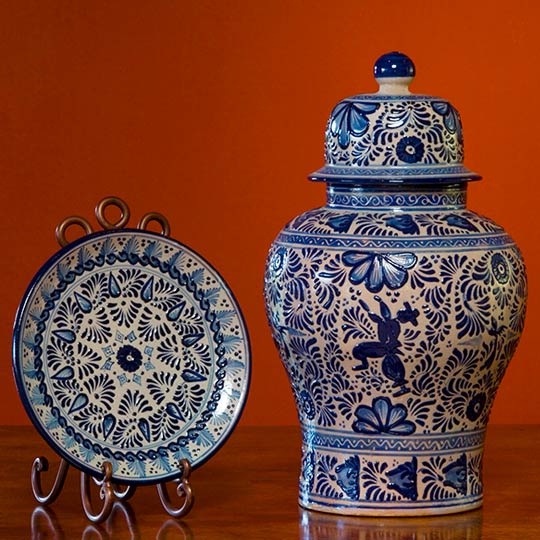 Hand Made Pottery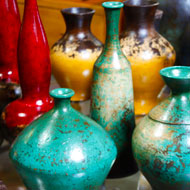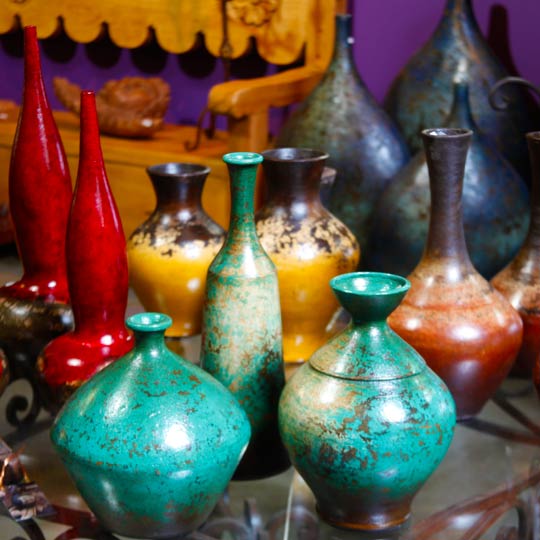 Hand Made Pottery