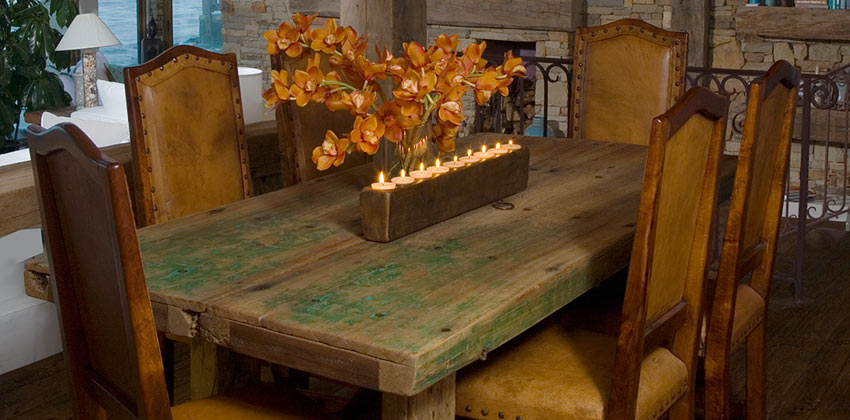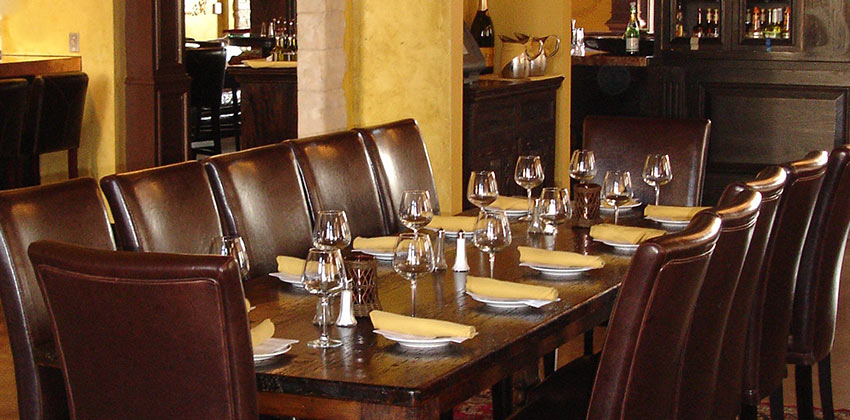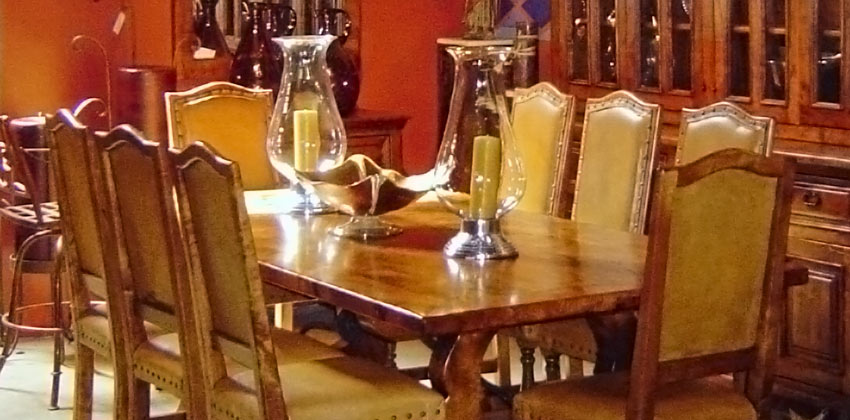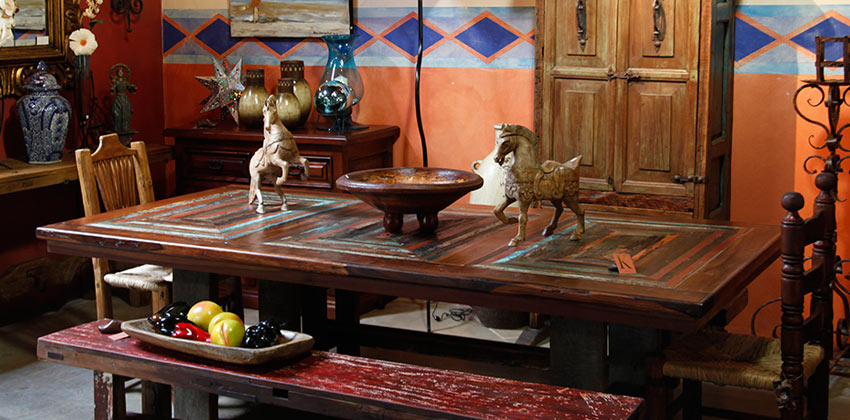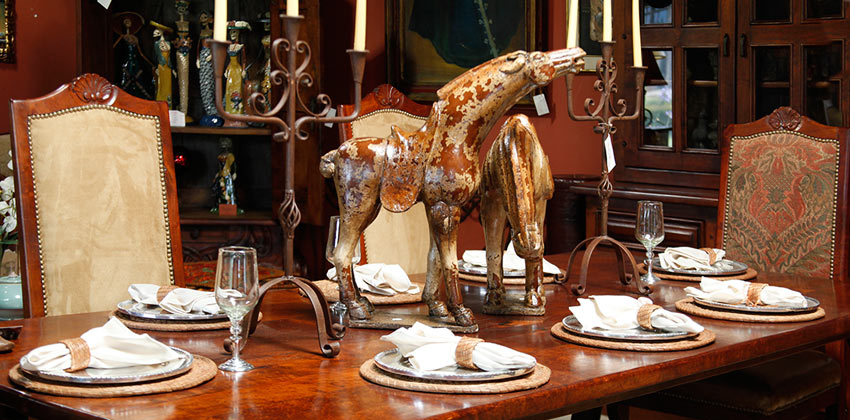 FURNISHINGS
DINING TABLES
Casa Mexicana Imports creates elegant yet rustic dining tables using woods native to Mexico, antique Mexican doors, or copper with traditional wood or wrought iron bases.
We are proud to offer some of the finest examples of Mesquite wood dining tables. The beautiful wide planks allow our craftsmen to create broad, long dining tables as well as rounded family tables for more intimate gatherings.
The hues of Mesquite range from golden browns, deep cherry and dark ebony. Mesquite's unique grain will help you to focus on the beauty of the wood. Each piece has its own fingerprint of grain.
NATIVE WOODS
Beyond Mesquite wood, Sabino, Rosa Morada and Mango are hardwoods used by Casa Mexicana for solid custom dining tables. Each of these woods has their own virtues. color, and spirit. Come choose from our inventory, or let our craftsmen create a size and shape that fits your space. All of our tables are crafted from solid hardwood. Casa Mexicana never uses veneer.
ANTIQUE MEXICAN DOORS
Our antique doors may have graced a Hacienda, a Village Home or a working Rancho. Our craftsmen customize these beautiful relics into dining tables. With over 300 doors -- some over 100 years old we're sure to find the right patina, size and look for your home.
COPPER
Organic, unique and beautiful these hand hammered table tops are created from a single mass of solid copper by the native artisans of Santa Clara de Cobre. For generations, these artisans have perfected the skill of hammering copper into extraordinary works of art. Finished with six coats of sealer to protect the patina of the surface.
Various sized diameters 24", 36", 48" thru 72" are available or you can custom size for any shape and fitted to a new or existing base of wrought iron or wood.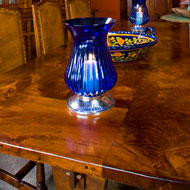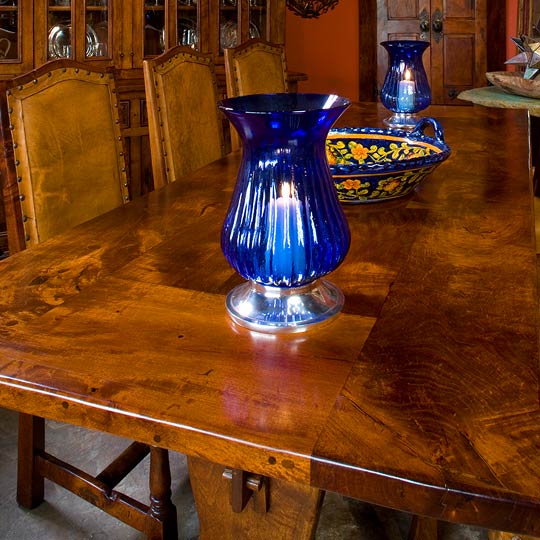 Mesquite Dining Tables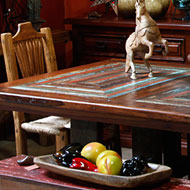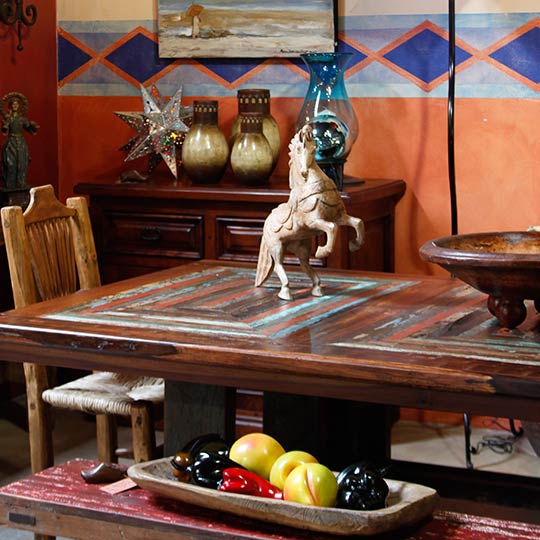 Alvaro One of a Kind Dining Table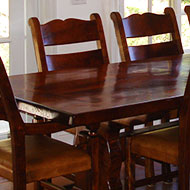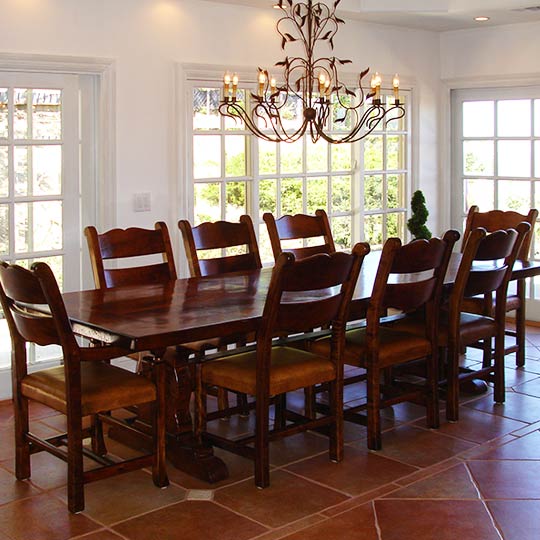 Mesquite Trestle Style with Circa High Back Chairs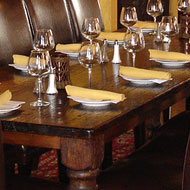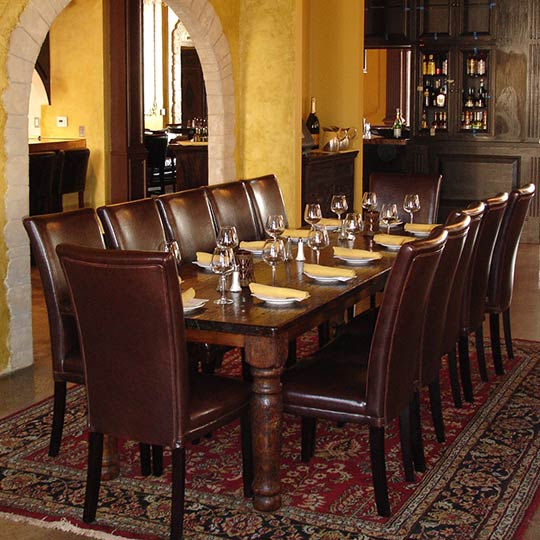 Rancho Style Dining Table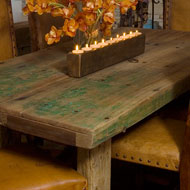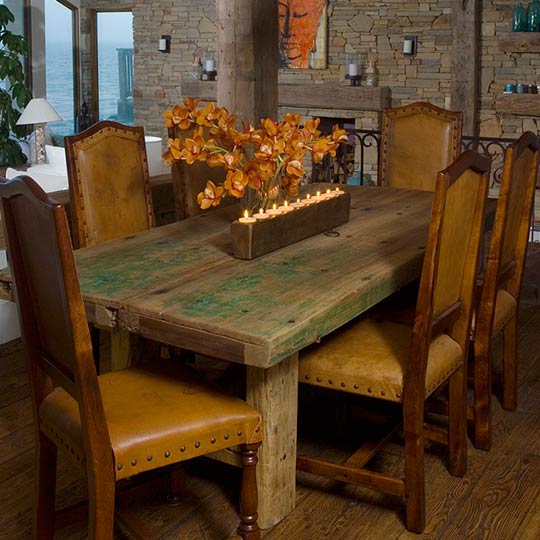 Antique Mexican Door Dining Table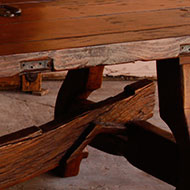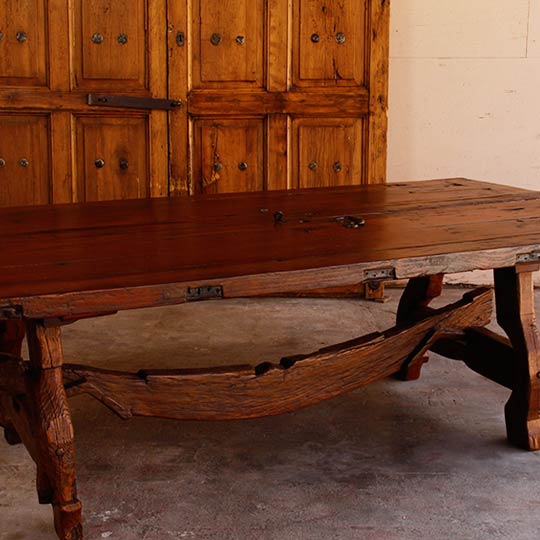 Antique Mexican Door Dining Table with Oxen Yoke Base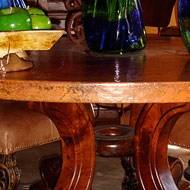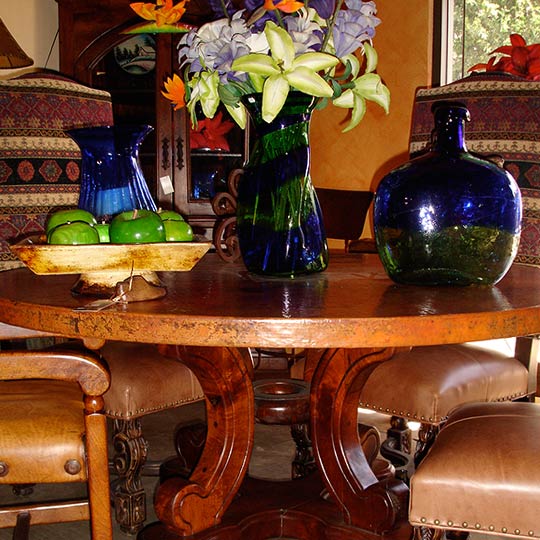 Copper Topped Dining Table with Mesquite Wood Base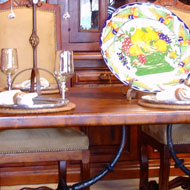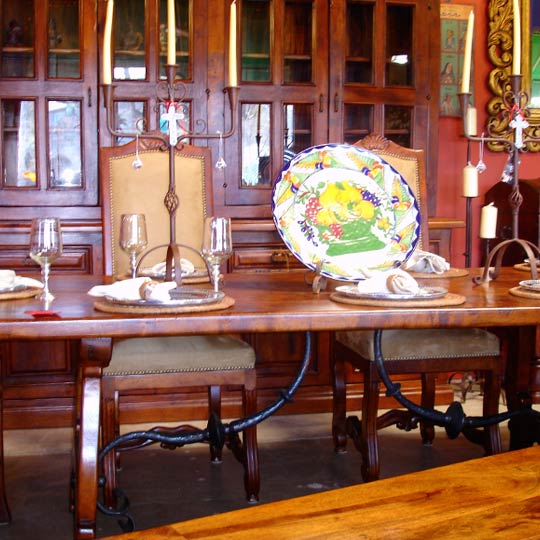 Hacienda Style Dining Table with Wrought Iron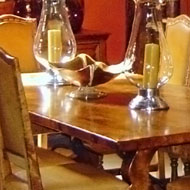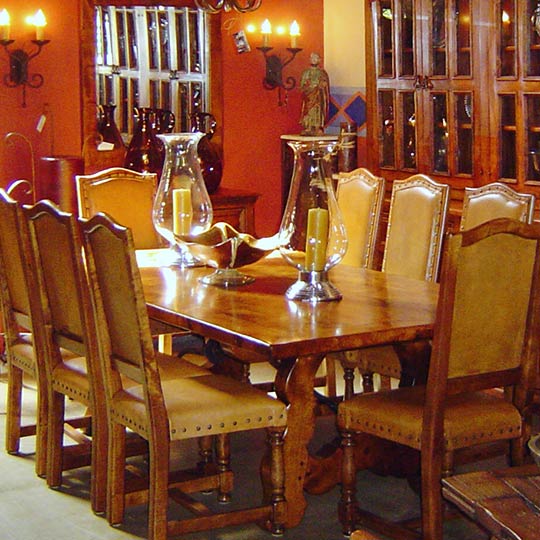 Custom Mesquite Dining Tables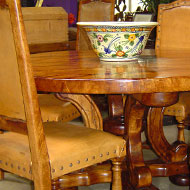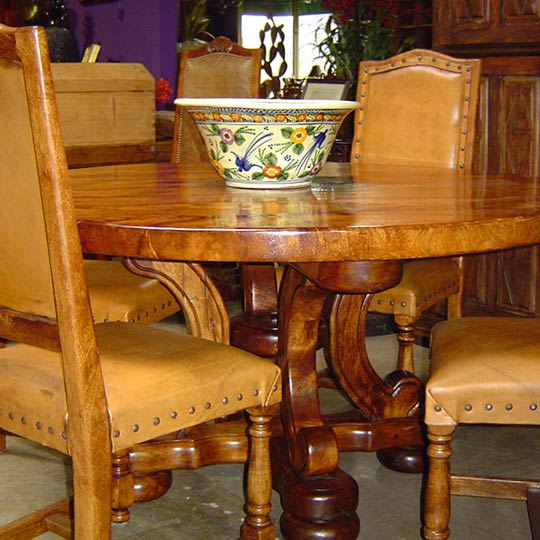 Round Mesquite Dining Tables