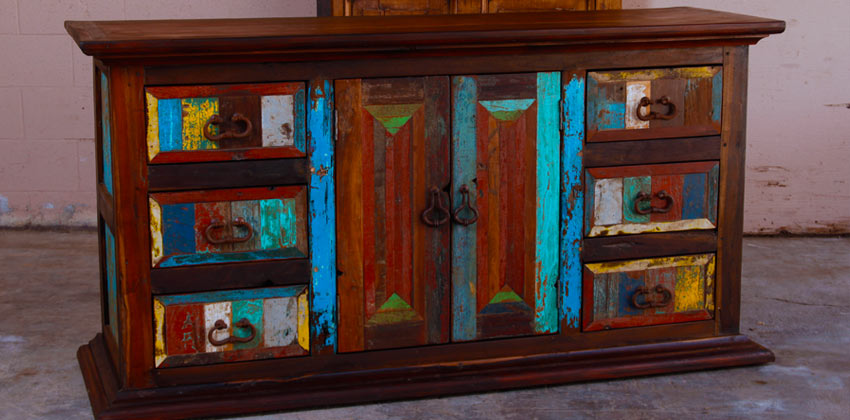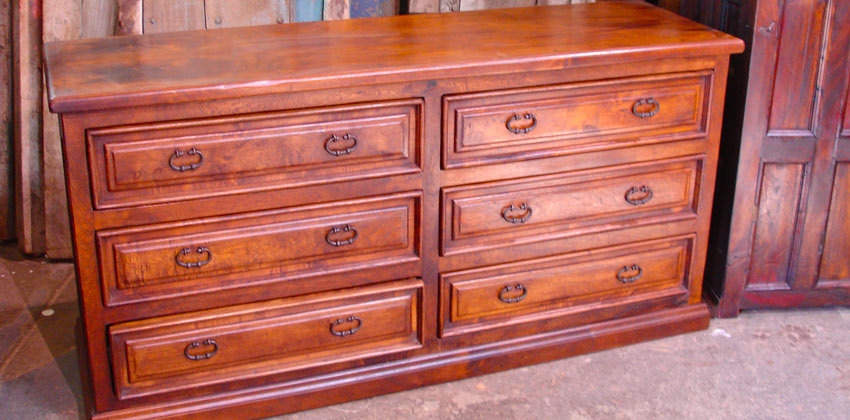 FURNISHINGS
DRESSERS & STANDS
The dressers and side tables are all made from solid wood and detailed with hand forged iron hardware.
'Spanish Colonial' traditional with simple clean lines
'Margarita' with its distinctive fine crafted detail
'Concha' a collection which is very sophisticated and ornately carved perfect for the Classical Spanish, Tuscan or Mediterranean style home
Old door night stands. These tables are created for their simple style and function by using a piece of an old door for the top, the original door frames for legs, and a beautiful piece of old wood for a bottom shelf. Very eclectic!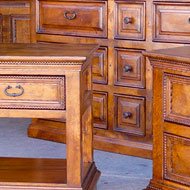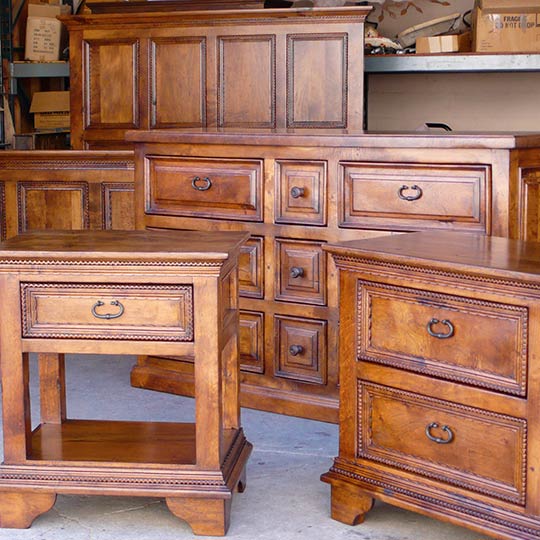 Margarita Style Bed, Side Tables and Custom DresserMargarita Style Bed, Side Tables and Custom Dresser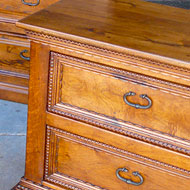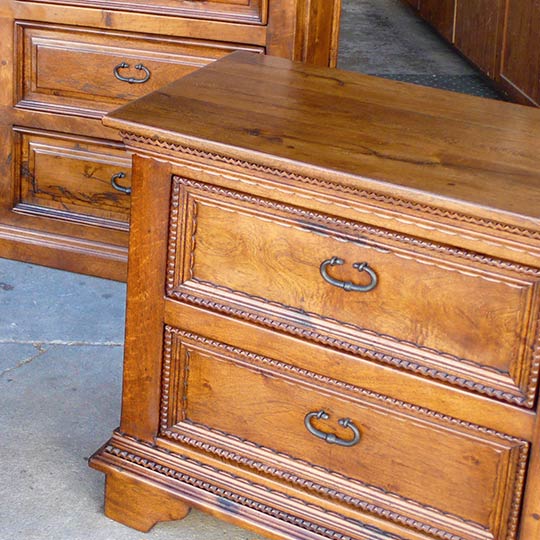 Margarita Style Side Tables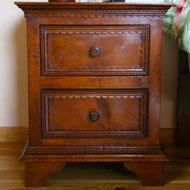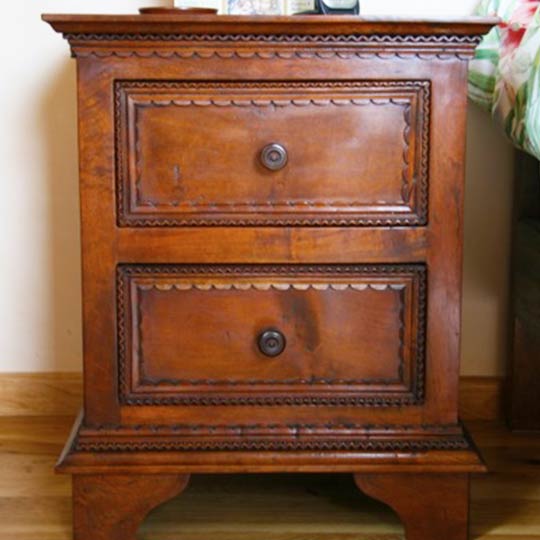 Margarita Style Side Table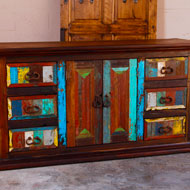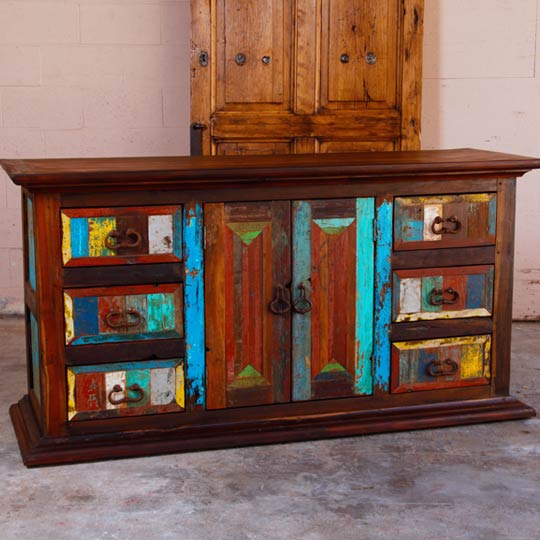 Alvaro Style Bedroom Furnishings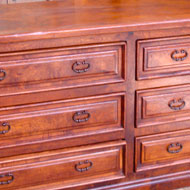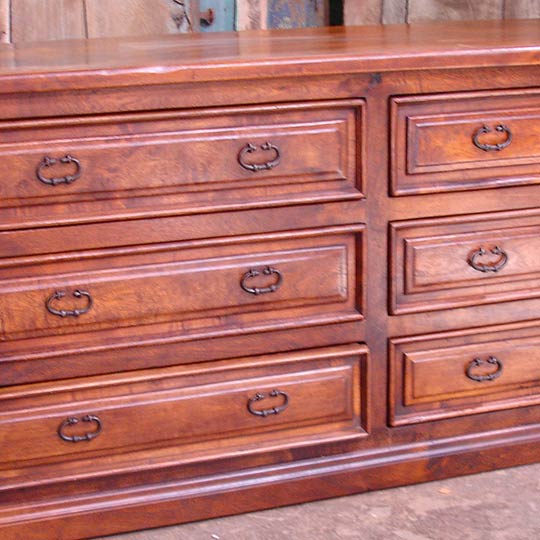 Colonial Style Dresser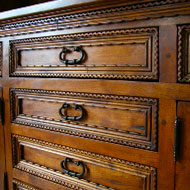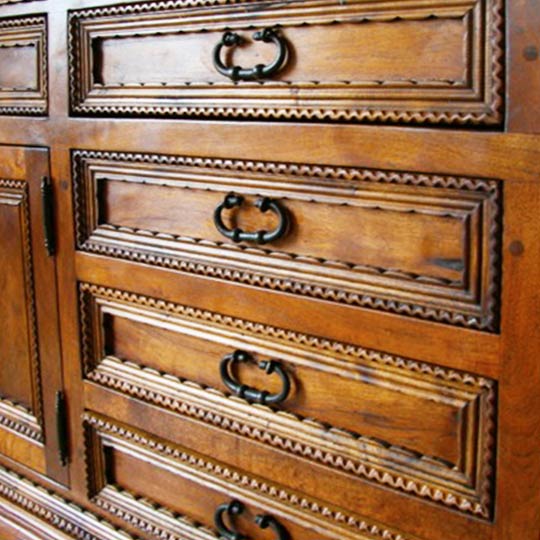 Margarita Style Door Detail